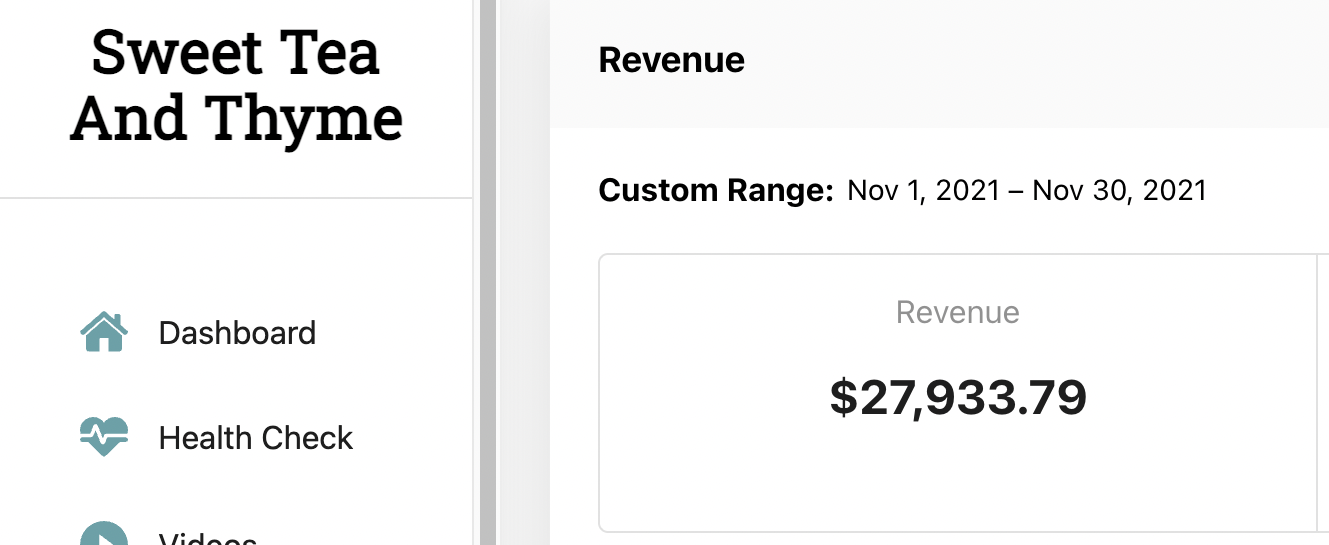 Let me ask you a question...
What could you do in your life if you has a paycheck like this from just ONE passive income stream?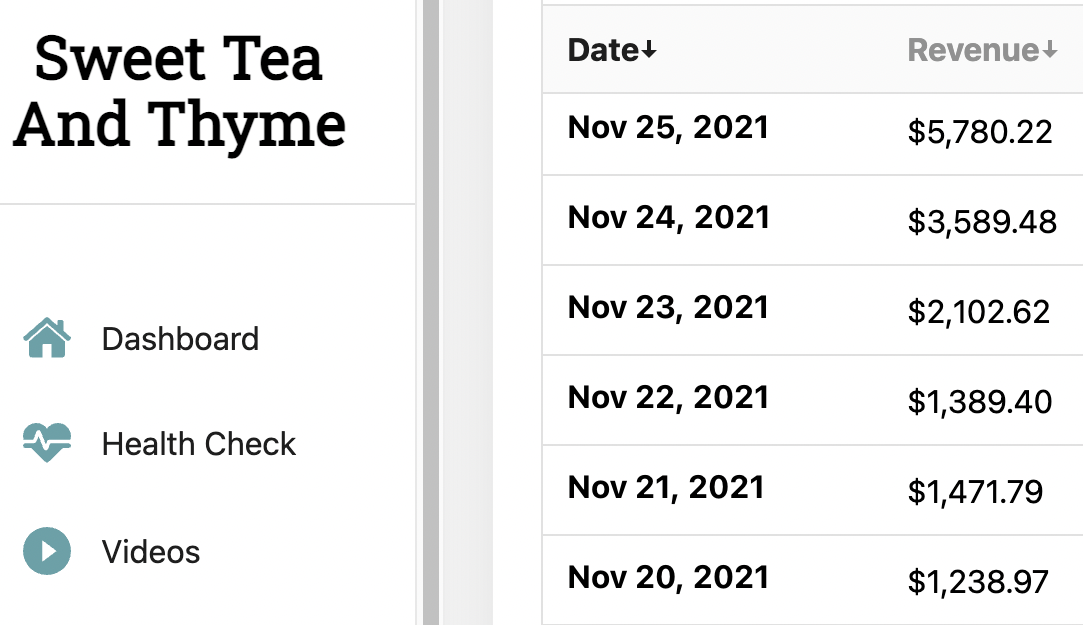 ...if you were bringing these numbers in while you shut off your social media, enjoyed the holidays with your family, and lived your life?



...you had the knowledge to create multiple streams of passive income so you could say 'yes' to that family vacation your kids are dying to go on and ​still​ be making money?
...you were able to make 5 figures a month from passive income.
...you were able to create more income no matter how the global (or your personal) economy was going?
...you felt confident when pitching to brands, reading contracts, knowing exactly how much you are worth, and knowing exactly how you're getting paid?
...you knew exactly who your target audience was and how to market to them?
...you had all the tools to create reader-loving food blog posts with easy to read recipes that reach Google's first page?
...you had a clear, unique brand with a cohesive voice and tight niche that brought in people YOU wanted to reach?
What if you created a successful, profitable food blog so you could quit the rat race and be your own boss?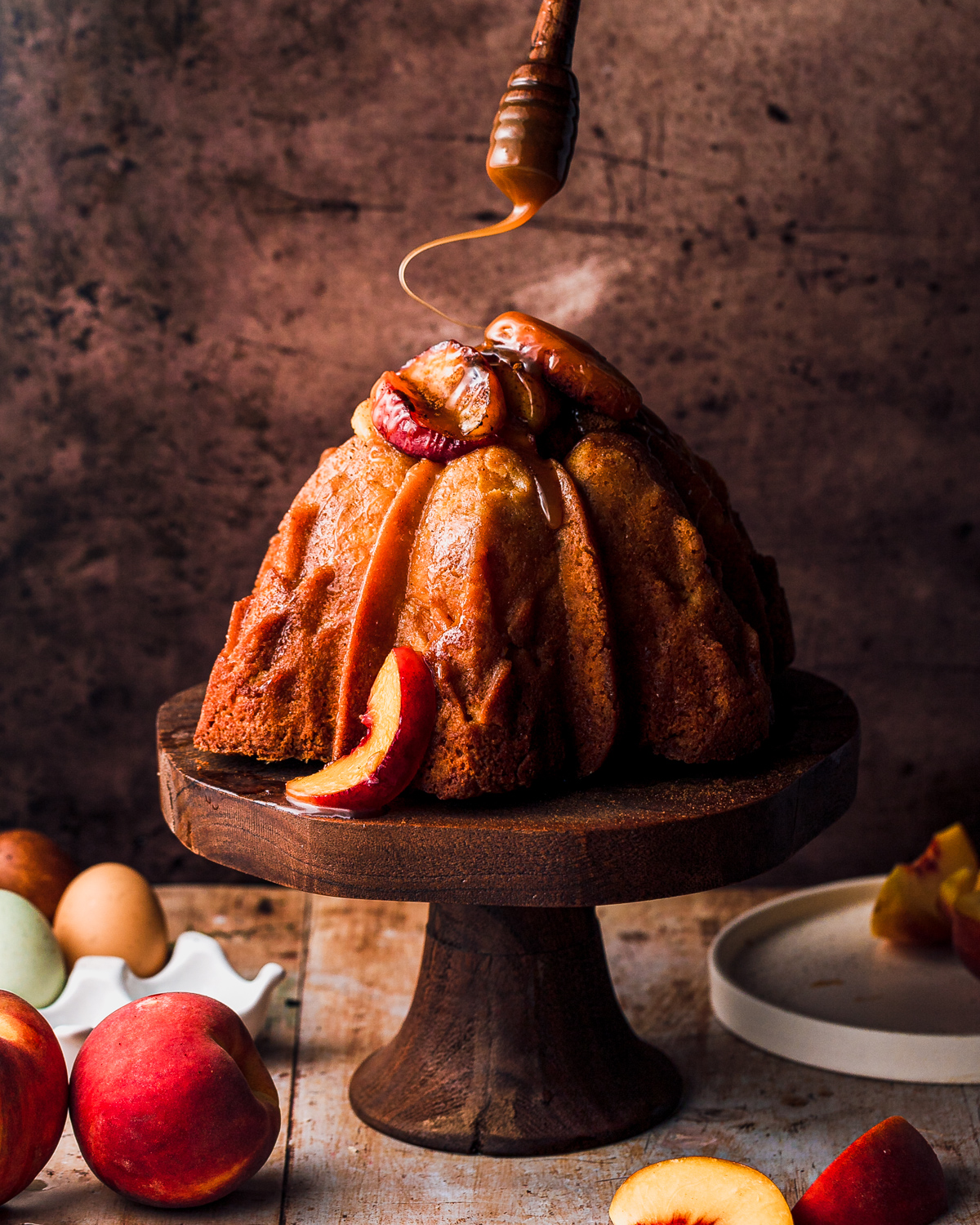 You have a unique set of skills, you're full of knowledge, recipes, culinary experience -- not to mention a brain teeming with creative ideas you're ready to share with the world!
So what's the problem?
You read a post on how to make a food blog and now you have a website full of recipes, but have no clue what to do to take it to the next level and make money.
Your RPMs aren't even paying the bills, let alone fulfilling dreams!
SEO? Change that from Search Engine Optimization to Struggle Every Opportunity because it's basically impossible.
You have wasted hours searching through all the noise on the internet, finding outdated tips that just don't work, and feel like you circle back to square one every single time.
You are scared to reach out to brands and have no idea what to even say to them to score a collab deal.
You have no idea how to price your work...but you're certainly not wasting your time and energy for a sack of flour, a bag of chips, or for 'exposure' (ugh).
You have no idea how those big bloggers are doing it all! You're so overwhelmed with just the few things you're managing to get done now!
You have big dreams of authoring your own cookbook, being on tv, being interviewed by the big names, but have no clue how to even get there.
You just can't seem to get your page views up to join those big money-making ad networks.
You're basically just talking to the wind in your blog posts and hope your readers will find you eventually.
You don't know how to create multiple streams of income, in fact, you didn't even know you could do that!
You just want to quit your job and do what you love!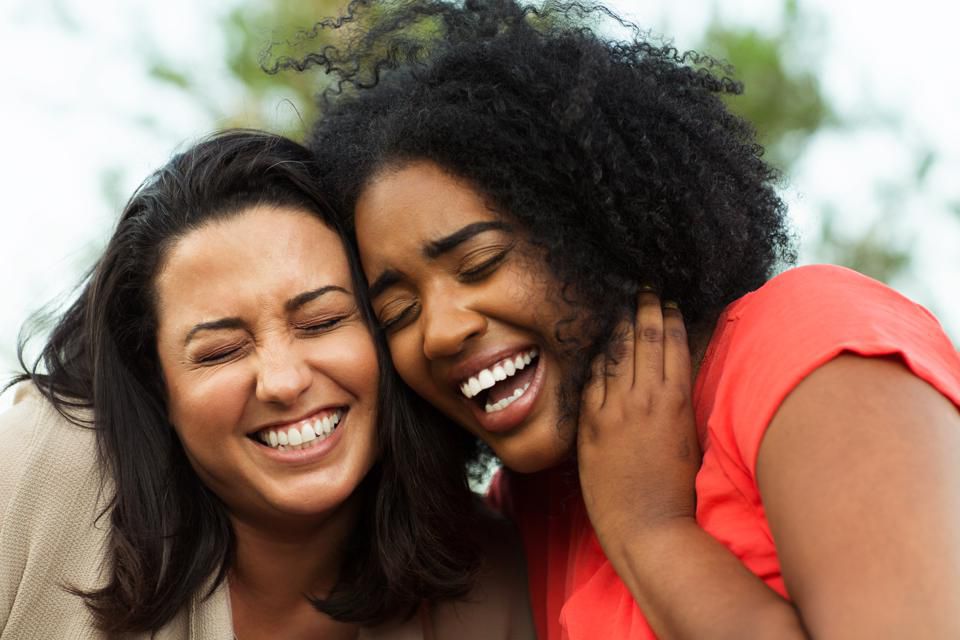 The Food Blogging Mastermind is taught by Eden Westbrook, owner of the popular food blog Sweet Tea + Thyme. She has been featured in many online and offline press such as Essence Magazine, Business Insider, Good Housekeeping, Food Blogger Pro, TasteMakers Conference, Country Living, Self, Food 52, and so many others!
Her Mastermind experience is a results-driven program that she calls a 'an unforgettable, unregrettable one-stop shop' for learning how to build a food blog as a business that you love!
Her Mastermind clients and graduates include stay at home moms, full timers in the corporate world, a Food Network's Chopped Champion, brides-to-be in the midst of wedding planning, a Bravo's Top Chef Amateur contestant, nurses, private chefs, tv personalities, and more!


Shweta says,
"Eden transformed my business. Completely. The Food Blogging Mastermind will teach you everything you need to know to start and grow your business from someone who is truly invested in you.
You will completely change your mindset and treat it as a business, from filing an LLC, to defining your niche, revamping your website with SEO and recipe writing skills and how to negotiate with brands.
The things I learned were invaluable. The day I started the mastermind, I had 56 pageviews a day. By the end of it, I was averaging 1,000 pageviews a day!"
Cara says,
"TFBM is hands-down one of the most valuable courses I've ever taken.
Eden's framework and mindset completely transformed how I look at food blogging, and how I go about operating my blog. I can confidently say that I would have floundered around in the mess of "research" FOR YEARS if I hadn't taken this course.
Instead, in the last month of this course alone, I saw a 1,500% increase in my monthly sessions, and an 1,800% increase in my total users. And no, those aren't typos!
If you're seriously considering food blogging as a career, I cannot recommend this course highly enough."
Ashley says,
"Eden's mastermind has been nothing short of incredible!
She does not hold anything back: from setting up my business correctly, to mindset, time management, recipe development, honing my niche and target audience, SEO, and blog structure-Eden has taught me so much that I have just not been able to figure out on my own.
The zoom meetings were something I looked forward to every week and never left without learning several new things! We all shared successes and struggles while Eden kept us laughing and learning.
I have seen a constant climb in search results and have landed the largest brand partnerships of my career thanks to Eden's priceless advice and guidance!"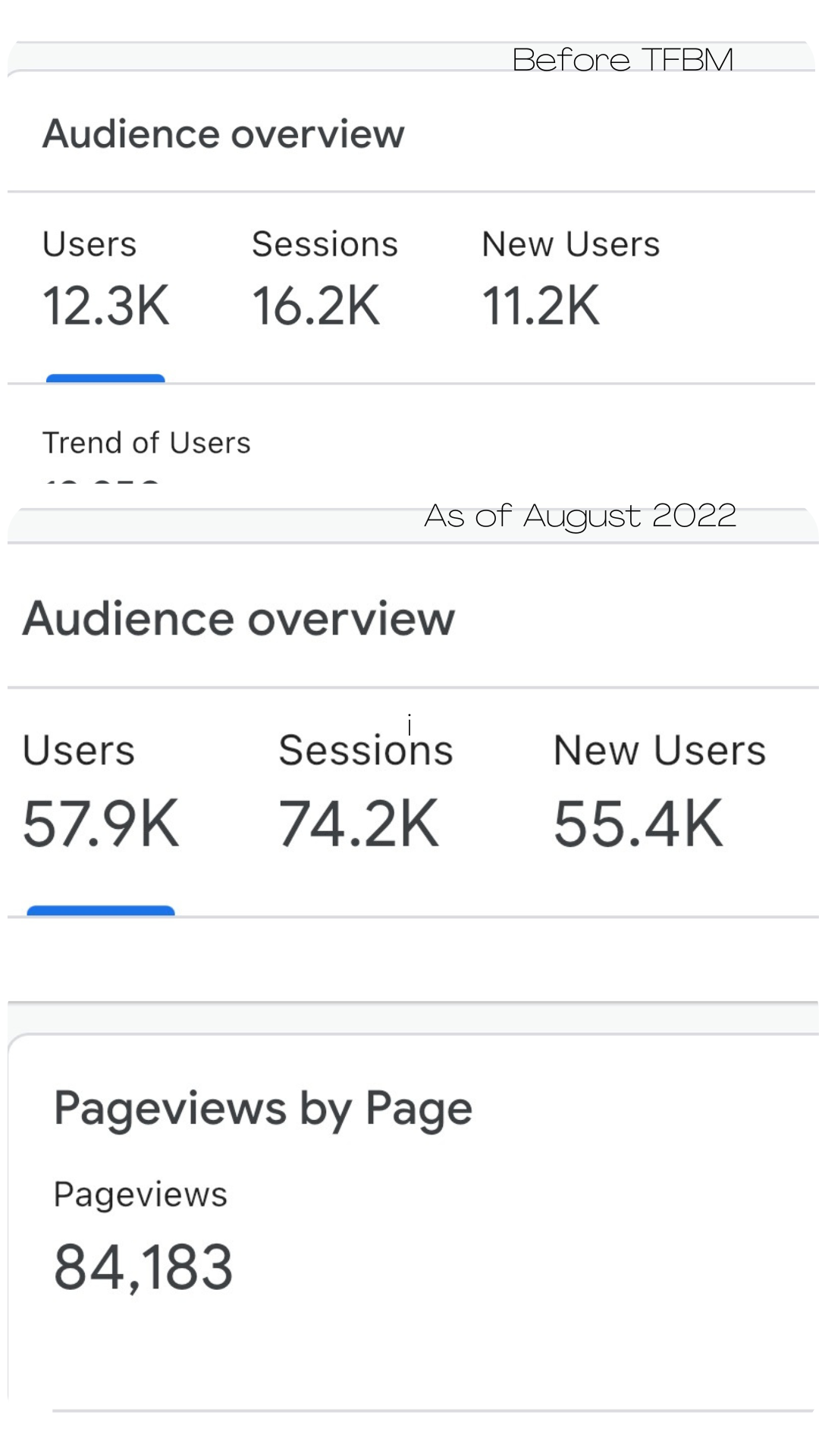 A photo is worth 1,000 words!
Look at Britney's results for yourself!
These 'after' analytics were during what food bloggers call 'the worst time of the year', the summer slump!


Jessica Says,
"Eden's mastermind was the best investment I could have made in myself and my business.

I feel more confident as a content creator and a business woman. I'm incredibly grateful for the thorough partnership and support of the amazing women creators with me in Cycle 1.

If you're out here flailing around, pouring yourself into your content and not getting the results you want join this mastermind. You won't regret it."
Meet Your Instructor, Eden Westbrook.
Hi! I'm Eden, I'm a mom, a wife, a 3rd generation Navy veteran and veteran-spouse, and I went from being homeless to owning a 6-figure business with my food blog, Sweet Tea and Thyme.


I don't believe in coincidences...we have met for a reason!
If you're here, I bet it's because you're in a similar situation I was in a few years ago: I followed some big blogger's 'how to make a food blog in 3 easy steps' post after seeing their incredible income reports, dazzled and sure that I would make that money with a successful food blog, too.
Problem is...after signing up and creating the website using all those links by those bloggers you're stuck and confused, there was no 'step by step' post on what to do after those 3 easy steps!
I know what it's like being stuck. I was bumbling around for years trying to figure out what exactly I needed to do in order to make my blog, Sweet Tea and Thyme, profitable with no guidance. I was literally with a low-traffic ad network that paid me $15 every three months and had no idea about SEO or running Sweet Tea and Thyme like a business.
I dug my heels in and invested in Sweet Tea and Thyme, rebuilt the blog from the ground up using the exact techniques and tools I will be teaching you in The Food Blogging Mastermind.
And thanks to that hard work, I went from homeless and struggling to creating a food blog that makes six figures just from ad revenue alone, not including brand deals that pay my rates or any other streams of revenue. I became my own boss, retired my husband at age 29, and carved out my financial freedom while still being a stay at home mom homeschooling our son!
I want to help you create the successful food blog you envisioned, too!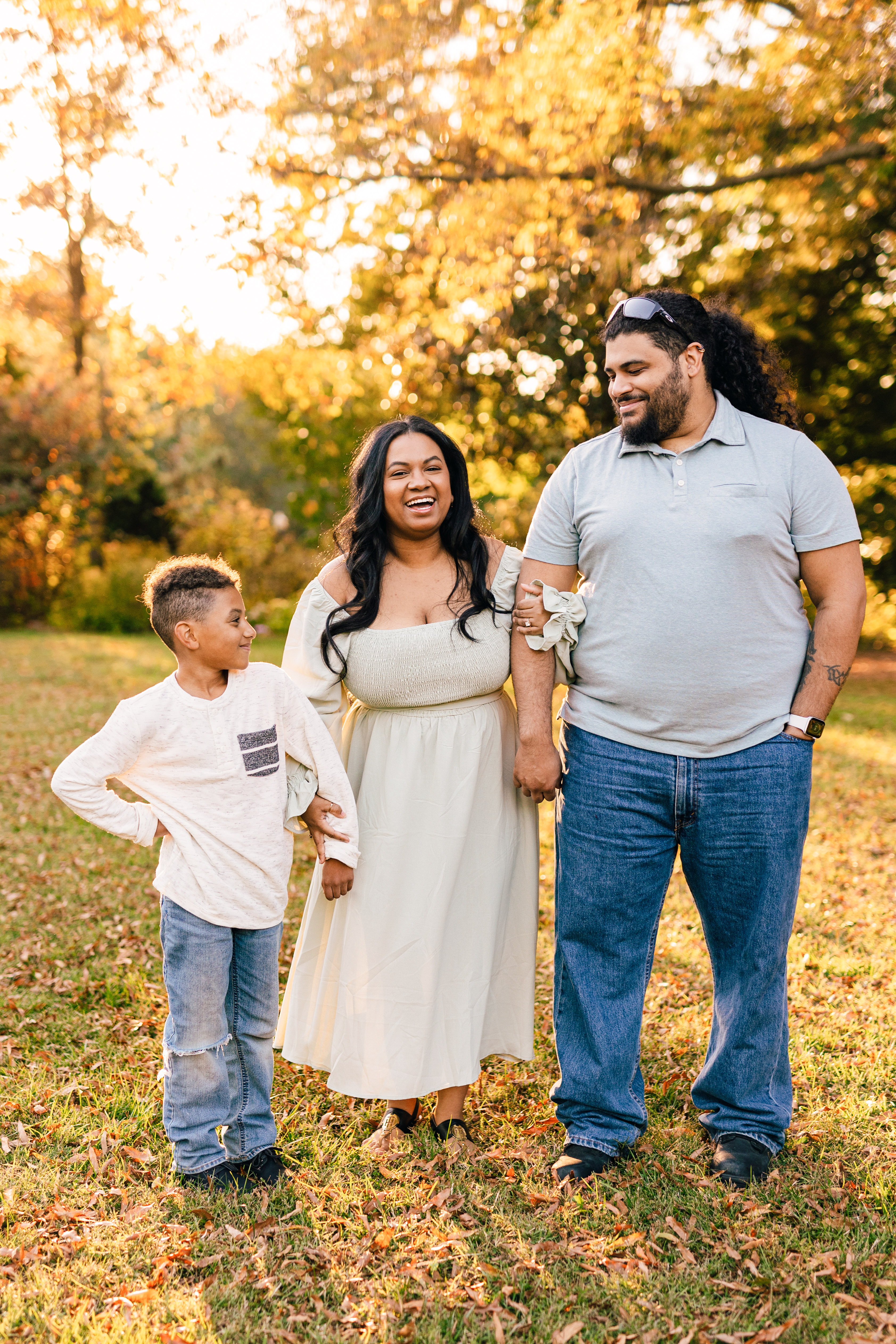 Get High-Level Strategy and a Step-By-Step Framework For Turning Your Passion, Skills, and Talent into a REAL Business.